Welcome to our shopping area.
Buy stuff | Future products
Welcome
Our goal is to become your one-stop filePro shop. (Obviously, we aren't there yet.) Our first baby-step is to allow you to subscribe or renew your subscription to the "filePro Developer's Journal", order back issues, or purchase "Laura's filePro Help Files and Quick Reference Guide" and our Shareware Calendar product. Other products, such as "fPstruct" and "The Guru" on CD, will be available for online ordering in the near future.
Full descriptions of current products are available on the "Buy Stuff!" page, along with an on-line order form. Products under development are described on the "Future products" page. Samples are available for most products.
Payment options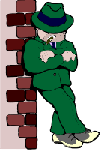 Pssst... wanna earn 5 bucks? Of course you do! Sign up with PayPal, and get a 5 dollar credit in your PayPal account. (By the way, if you sign up via this link, we receive a $5 referral bonus as well. Just tell them "paypal@hvcomputer.com" sent you.) This 5 dollar credit can be used with any PayPal merchant, not just us.
Just for the record, PayPal is "the world's first instant and secure online payment service" with more than 3.5 million users. It was recently named one of the Top 25 New Companies by Furtune Small Business, and a Forbes Favorite Website in its "Best of the Web" issue.
Alternatively, you can print out the final order form and mail a check or money-order. (Note: You must go through the final checkout in order to properly finalize your order. Some of our new products require sales tax and/or shipping charges.)
Cookies
The shopping cart requires the use of a single session-only cookie in order to make a purchase. (They are not required to simply "browse".) This cookie is only kept until you finish your order, or exit your browser. A second, optional, cookie will keep track of your shipping information, and will expire in 48 hours.
For more information on cookies and their uses, visit CookieCentral.
Problems?
If you have any questions or problems with our shopping area, you can e-mail us at sales@hvcomputer.com any time, or call (914)739-5004 Monday through Friday, 10AM to 6PM, Eastern time to speak to a live person.
[BBB logo][A+ logo]
Hit counter: since 30-Jan-2010